■ 10 Turkeith Crescent, Glen Waverley
This 'knock down / rebuild' project involved the demolition of an existing house on a site within a heritage overlay and replacement with very contemporary dwellings. Demolition of existing buildings within an heritage overlay can be a complex application but the proposal is made simpler if the building is not designated as 'contributory' under the overlay.
CHALLENGE
The existing house was a non-contributory property to the significance of the heritage area and its removal was not contentious. However Council had concerns with the contemporary replacement build and were not supportive of a modern architecture response within the overlay. To compound this, the proposal required a new second crossover and driveway and the removal of a council street tree.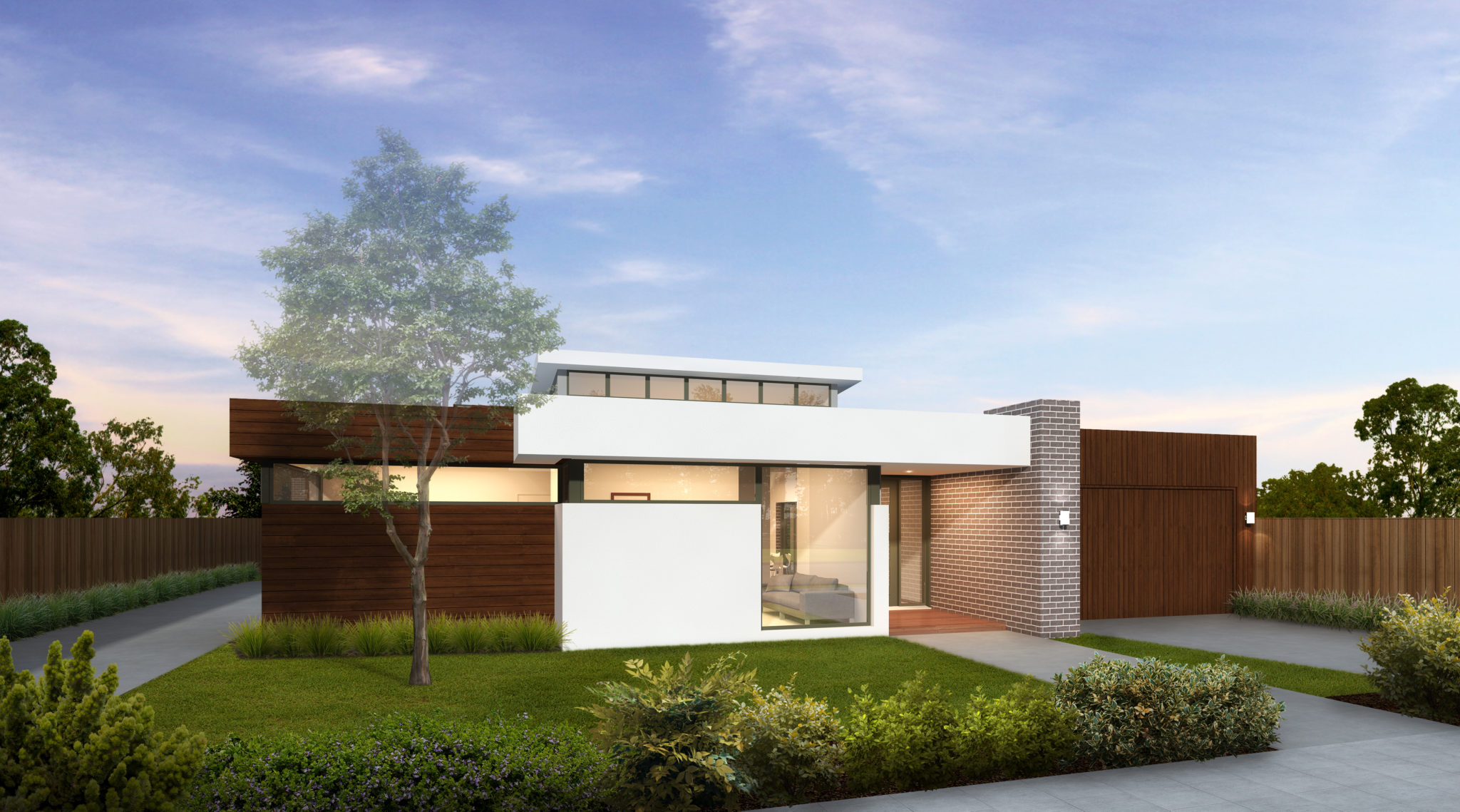 SOLUTION
Our team engaged a reputable local heritage consultant to work with the architect and the client to identify the important elements of the heritage precinct and incorporate these features into the design of the new homes. This included a varying schedule of external finishes and window treatments that were common in the neighbourhood. We also successfully negotiated with council's parks department to replace the street tree with two high quality evergreen trees in alternate locations within the nature strip. The result was a design that incorporated softer finishes to offset the contemporary design and was ultimately supported.