■ 20 Cadby Avenue, Ormond
This project involved the demolition of the existing house and construction of four bespoke townhouses on a site of under 700 square metres. Each house included a self-contained double garage within a basement car park. House one consisted of five bedrooms with each of the remaining homes being four bedroom.
CHALLENGE
The development was seeking to provide a more compact living arrangement while still retaining a more suburban character than typical apartment style living. Each house had it's own front door at ground level and because of the number of bedrooms per home, the development had quite a 'robust' built form coupled with compromised vehicular access within the basement in a council designated flood plain. The basement car park also required the removal of trees within a neighbouring property for the development to be viable.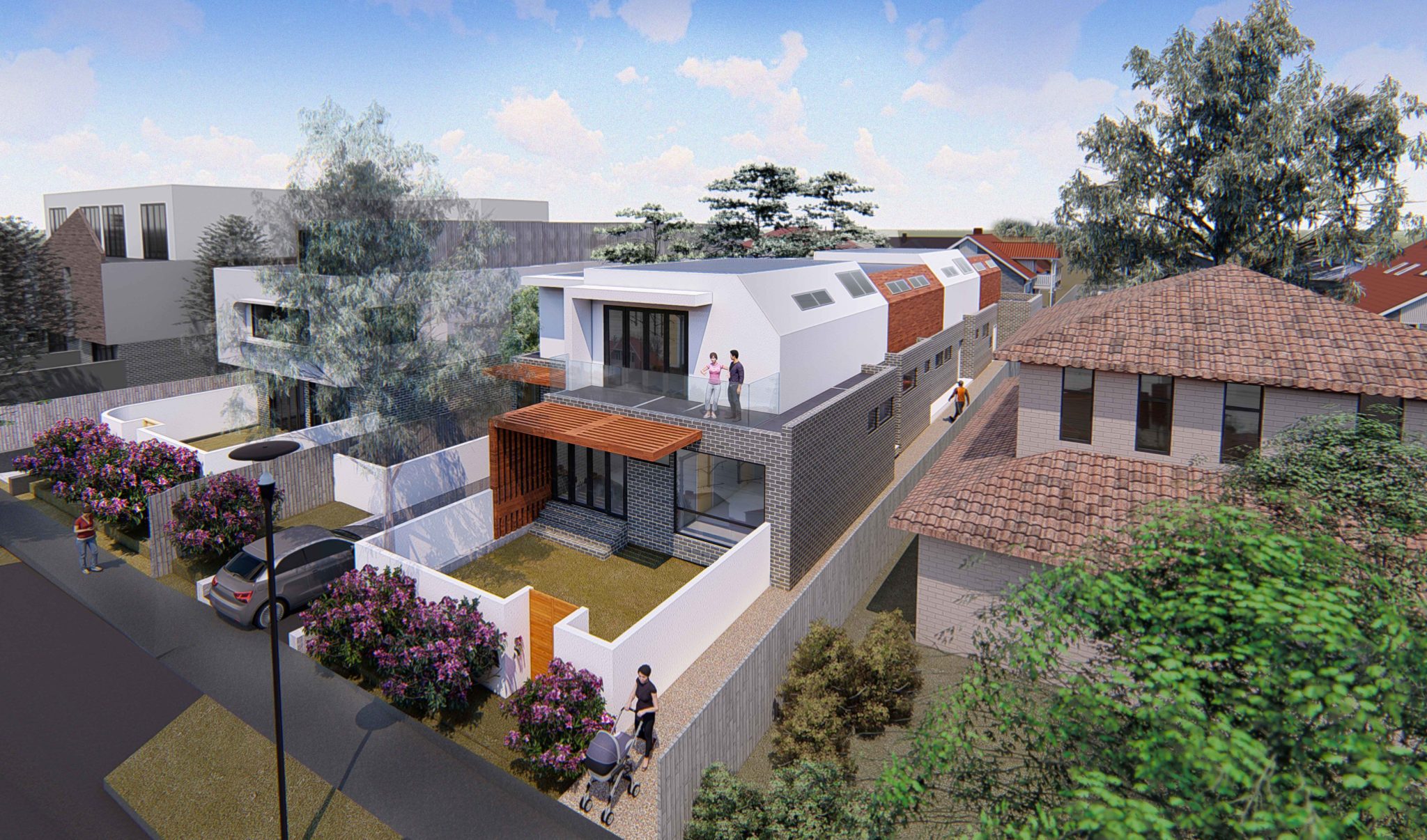 SOLUTION
Successful planning applications are often the result of good negotiations and in this case our team consulted with the neighbour to secure a written confirmation that they supported the tree removal from their property to accommodate the basement. We appointed a reputable traffic engineer to work with the architects to design a ramp access to the basement that would prevent flood water entering the garages and through carefully considered design techniques we were able to successfully lodge a design that met all the requisite Rescode standards and was ultimately approved.