■ 2031 Malvern Road, Malvern
This contemporary three townhouse development on a corner site was designed by an award winning Melbourne architect with four bedrooms per dwelling with each dwelling having a roof top garden accessible from the main living area. The homes are a reverse living arrangement with bedrooms at the ground floor and main living areas on the upper floor.
CHALLENGE
Malvern has become a popular suburb for knock down, rebuild projects but when the redevelopment increases the number of houses on the lot from one to three then a planning permit is required. This provides Council a strong influence on the design outcome and in this case they were not supportive of the application on the basis that it was inconsistent with the established neighbourhood character. This was deeply upsetting and confusing for our clients because they had seen a number of redevelopments in their street that were directly comparable to what they wanted to build.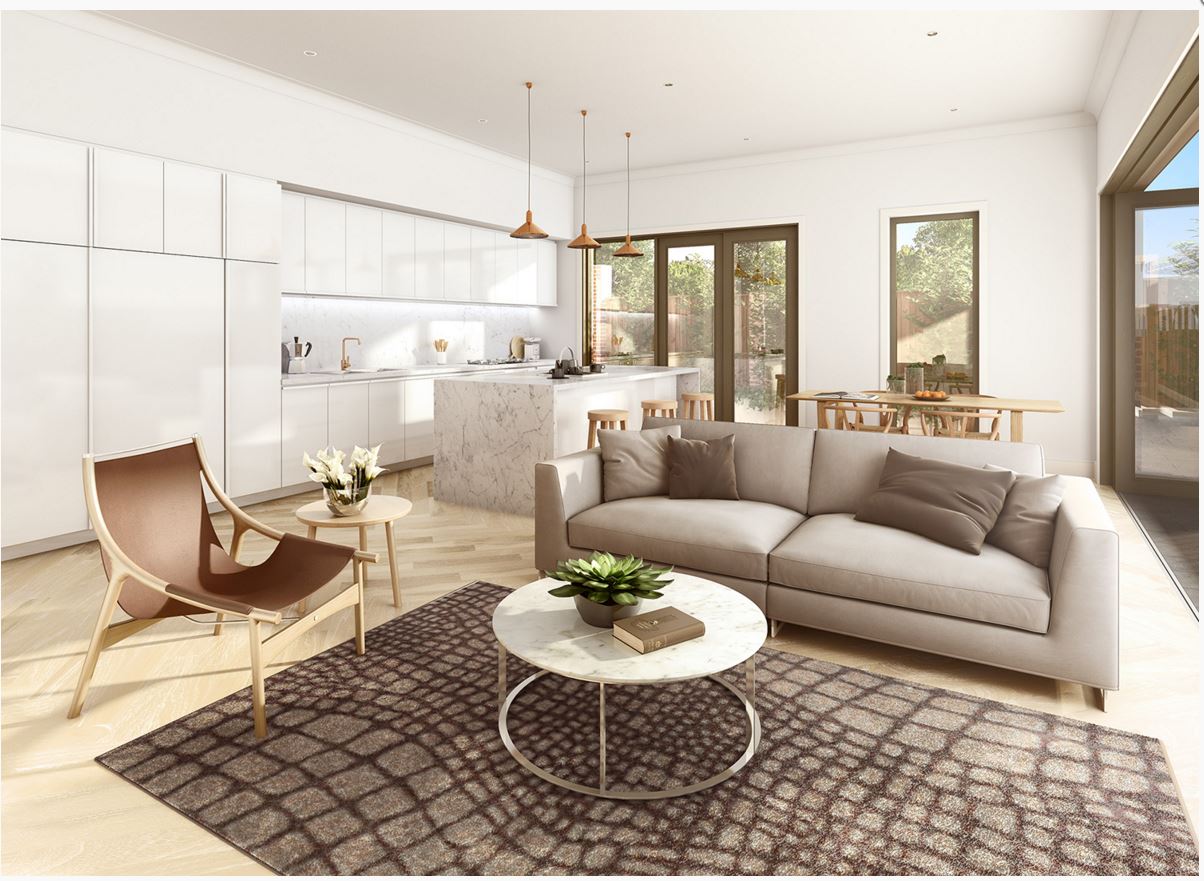 SOLUTION
Rooftop terraces are an extremely contentions aspect of any design because of the inherent privacy impacts on the neighbours. They attract objections from the direct neighbours and require a proactive approach to ensure the design presents no overlooking impacts prior to the application being lodged with council. This proactive approach was evident in the application lodged with council and they were satisfied that the amenity impacts had been carefully considered. In tandem with this we were able to demonstrate to council that this area was undergoing a period of development transition and the neighbourhood character was evolving to a more compact city style living arrangement. These measures combined resulted in a successful application to council.